Meet Our Team
Sometimes, it's easy to forget that actual human beings create the content here on Psdtuts+. We are in fact real people, and not just Photoshop loving robots. In addition to numerous part time contributors, we have a team of talented and passionate artists creating all kinds of tutorials and content teaching illustration and design within the context of a Photoshop workflow.
Browse this page to get to know us better and feel free to say hi on Twitter or on Facebook. Also, if you would like to contribute content to the site you can learn more information on our Submission Page.
---
Grant Friedman is the man behind the curtain at Psdtuts. He is responsible for the approval, scheduling, budgeting, editing, and publication of most of the content that you see on the site. Grant is also actively involved in updating the site's Twitter and Facebook accounts. In addition to being the editor of Psdtuts, Grant is also an active member of the design community. He was the founder of the popular design site, Colorburned and has even authored a book on retro design. To learn more about Grant, follow him on Twitter.
---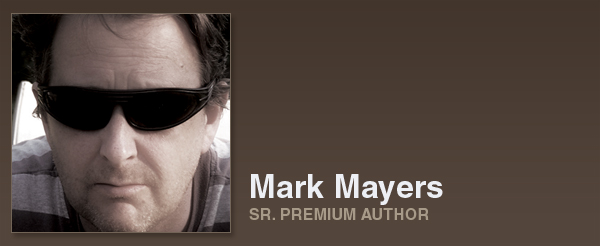 Mark Mayers is a talented designer and illustrator from the UK. He has worked as a designer and creative director for several design/advertising agencies and specializes in print, branding, packaging, and exhibition graphics. Mark began his career when the tools of the trade were markers, layout pads, and most importantly, the ability to draw, but he embraced the digital revolution in the early 90′s and swapped his drawing board for a Mac. Today, Mark freelances from his studio in Cornwall for such clients as American Express, BMW, Future Publishing, IDG Communications and Imagine Publishing.
---
Stephen is a designer from the Midwest who works primarily in print design and also does some work in web design. He began experimenting with textures in photoshop while working as a 3D production artist in the architectural and engineering field, and continues to develop new tricks and techniques as a graphic designer. When he's not at work, he's usually busy with illustrations, websites, or freelance projects. Any free time is devoted to his wife and his pug, Clover.